Sheen and Waterhouses Open Competition 2019 Results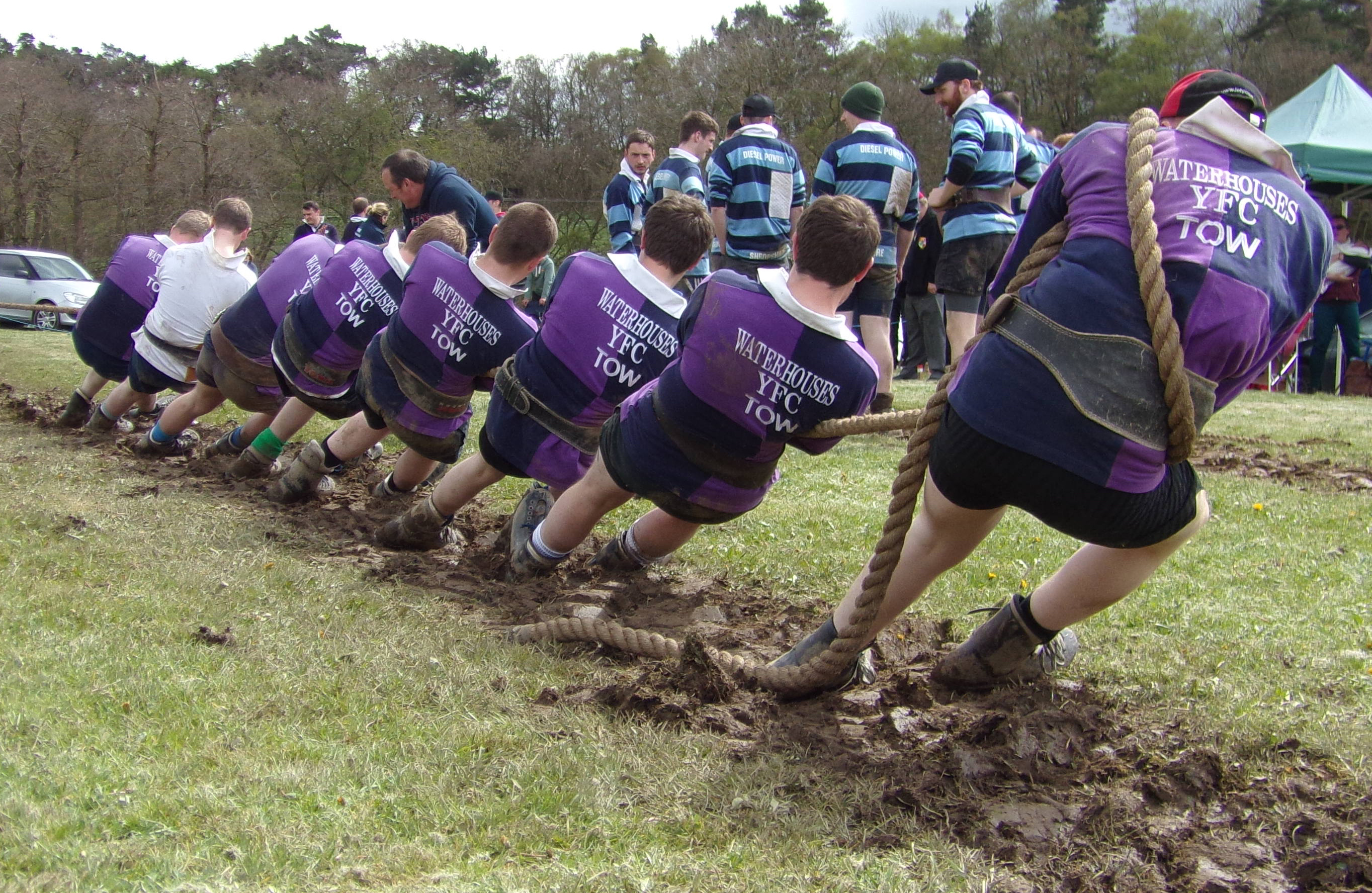 This weekend's tug of war event was hosted by Sheen / Waterhouses YFC at Hulme End near Buxton in the Peak District. Thankfully the rain and wind that battered the UK on Saturday had stopped and we had a dry day of tug of war albeit with soft ground conditions.
The teams that competed were as follows: Men – Waterhouses, Diesel Power, Upper Eden, Bosley, Ashbourne, Sandbach, York, Holland – Ladies / Junior – Kilroe Ladies, Diesel Power, Waterhouses YFC Ladies and Waterhouses YFC Juniors.
Photo: Waterhouses Men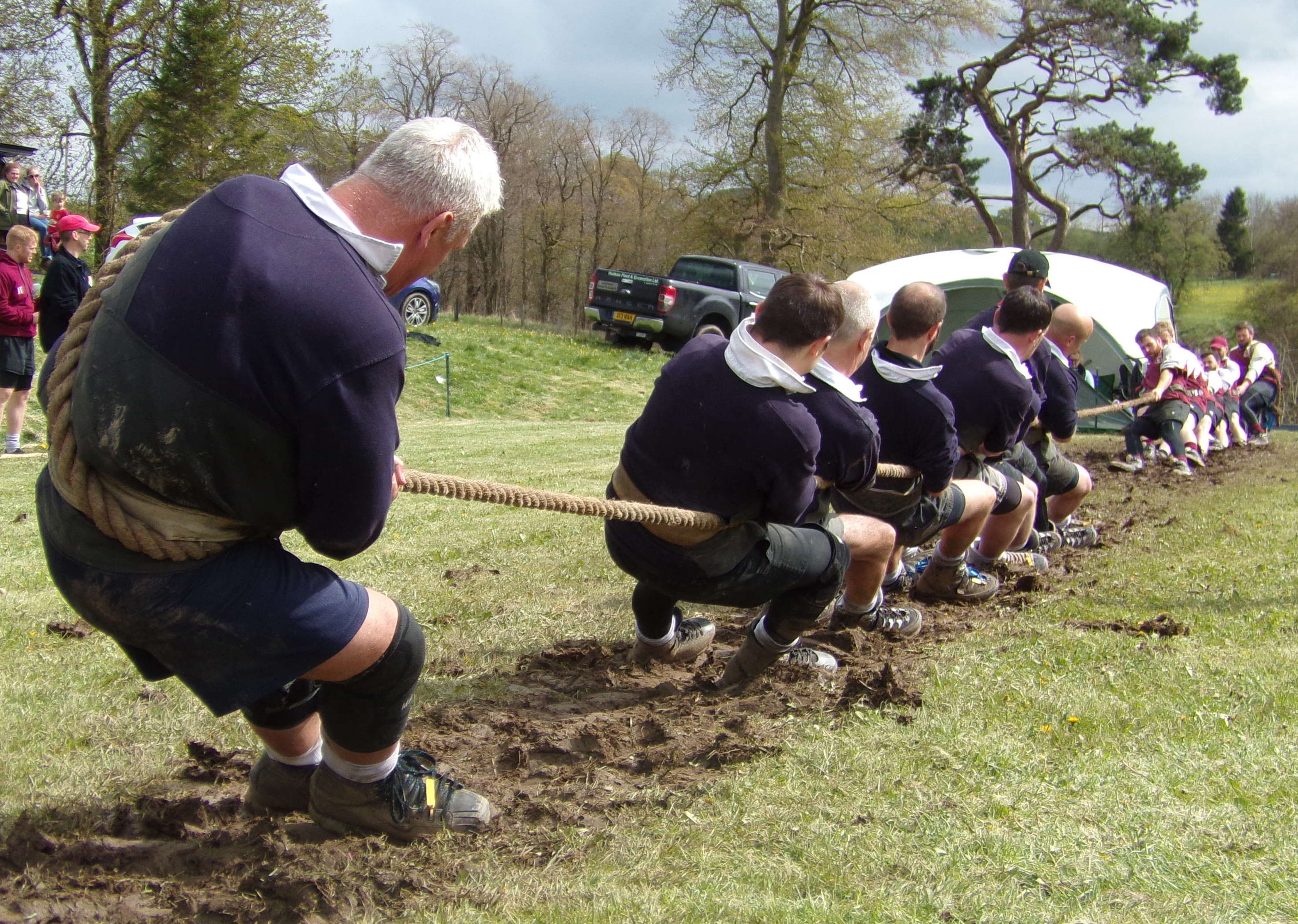 The first weight of the day was the catchweight competition pulled as a straight points competition between 6 teams with no final. There were some good close ends in this competition, with both York and Bosley going 1-1, and Waterhouses and Bosley also going 1-1. Waterhouses overcame all of the other teams including York by 2 ends to 0 to take first place ahead of Bosley by 2 points.
The 600kg competition was split into two groups with the top team in each group progressing to the final. Upper Eden won their group, with York winning group 2. Upper Eden put in another good performance to win the final by 2 ends to 0 to win their second 600kg competition of the season.
Photo: York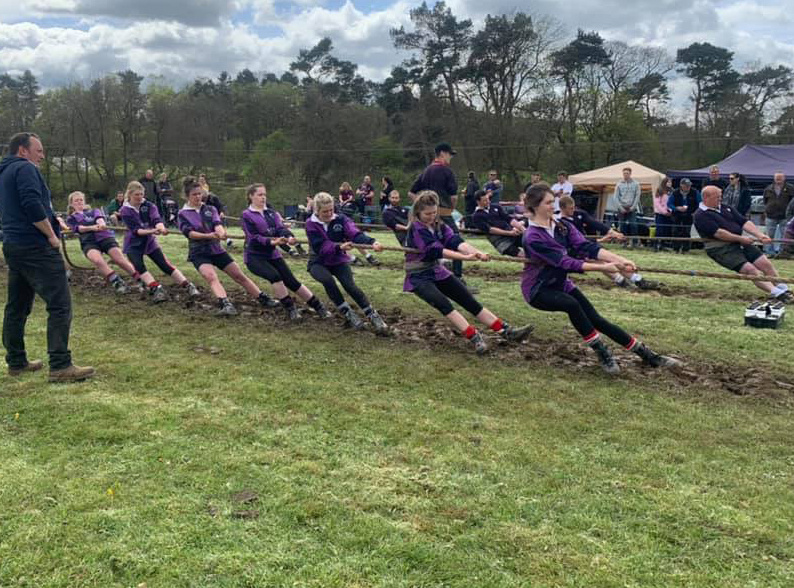 The 640kg competition was run as a straight points competition, with Upper Eden coming out on top again ahead of York.
The final mens weight was the 680kg competition, again pulled as a straight points competition. Upper Eden won the competition without dropping an end, with a close battle for the runners up position between, Bosley, York and Waterhouses. Bosley and York ended up finishing level on points to finish as joint runners up.
The 4+4 competition only saw York and Diesel Power competing, with York winning the competition by 2 ends to 0.
Photo: Waterhouses Ladies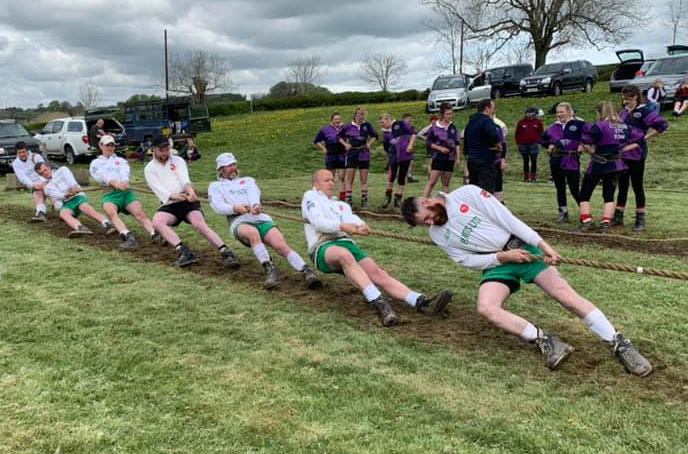 The ladies and junior competitions saw Waterhouses YFC Juniors win the 560kg competition ahead of runners up Kilroe Ladies, and Waterhouses YFC ladies won the 520kg competition ahead of Diesel Power.
It was great to see that a number of the newer teams and YFC teams that took part at Bosley's event earlier in April took part again today and we hope they all keep going.
Officials on the day were Peter Graft, David Hamer, Ian Grant and recorder was Angela Battye.
Photo: Bosley
Results Summary:
Men Catchweight - 1st - Waterhouses - 2nd - Bosley - 3rd - York
Men 640kg - 1st - Upper Eden - 2nd - York - 3rd - Waterhouses
Men 600kg - 1st - Upper Eden - 2nd - York
Men 680kg - 1st - Upper Eden - Joint 2nd - York & Bosley
560kg Youth/Ladies - 1st - Waterhouses Juniors - 2nd - Kilroe Ladies - 3rd - Waterhouses Ladies
520kg Youth/Ladies - 1st - Waterhouses Ladies - 2nd - Diesel Power
600kg 4x4 - 1st - York - 2nd - Diesel Power